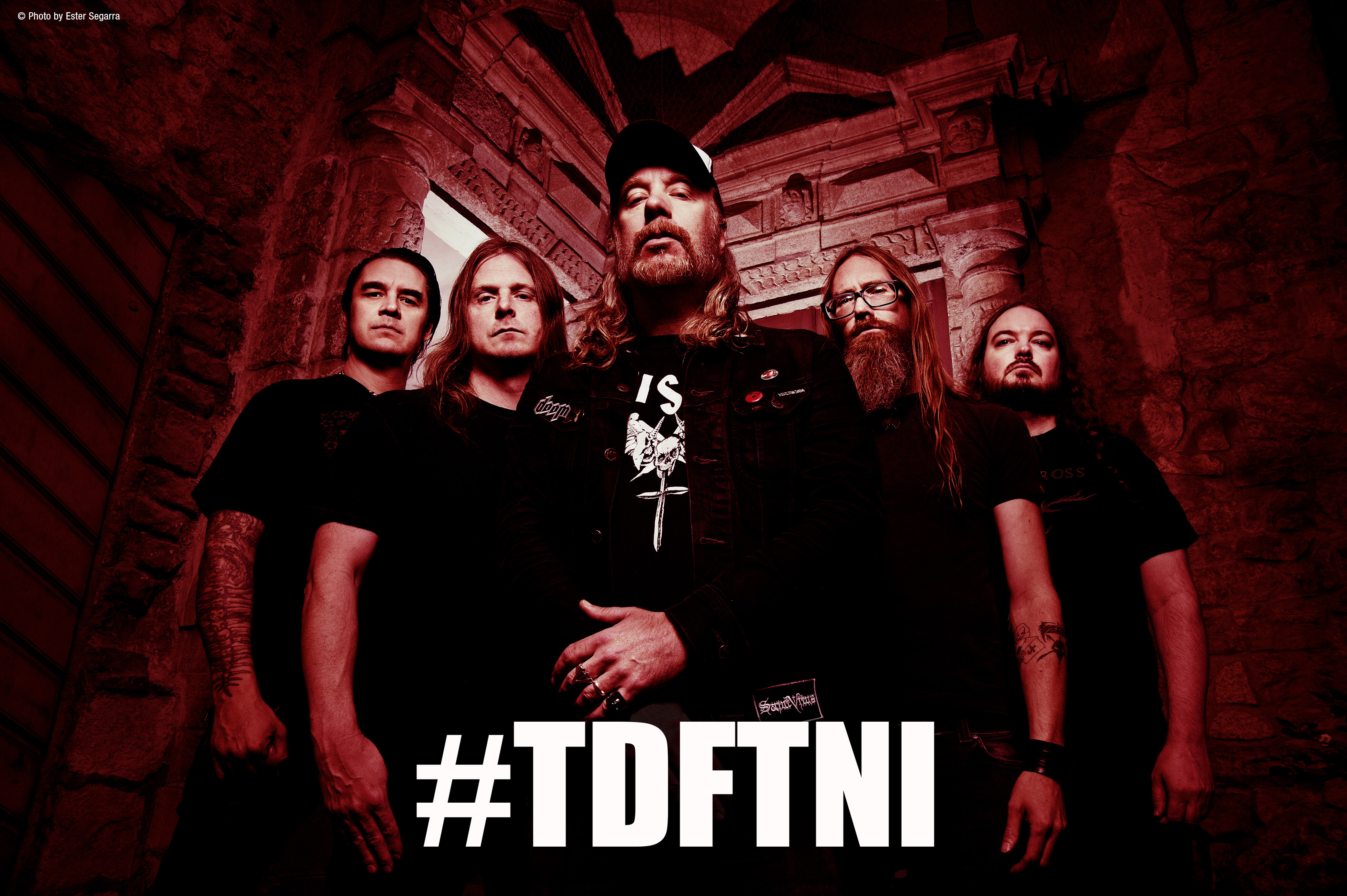 Swedish melodic death metal pioneers AT THE GATES have begun recording their upcoming studio album with producer Russ Russell (Napalm Death, The Haunted, Dimmu Borgir) at Parlour Studios in the UK, which follows up 2014's acclaimed comeback release "At War With Reality".
Frontman Tomas checked in with the following comment:
"We are finally hitting the studio and are super excited about this! The songs have been worked on in such detail for the last 7 months and we can´t wait to put them down to tape. Russ Russell was actually the runner up for mixing "At War With Reality", and we really wanted to work with him on this one. He has what we are looking for when it comes to sheer loud, blunt heaviness. This is going to be a darker, richer and more raging album than the last one. It has so much more real ATG emotions on display, and I would say, it has the same approach lyrically as the feeling of "The Red In The Sky Is Ours". More of a RED album, than a BLUE one. Can´t wait for people to hear it!"
AT THE GATES have also announced their next live shows for 2018 including a trek to the U.S for Decibel's Metal & Beer Festival in Philadelphia, PA! Dates are as follows:
AT THE GATES' latest album, "At War With Reality", which came out in late 2014 via Century Media Records, marked a first new studio album effort in 19 years for AT THE GATES and managed to enter the charts in several countries upon release, including the following positions: Sweden: # 3, Germany: # 25, USA: # 53, Finland: # 15, Austria: # 39, Switzerland: # 51, UK: #132, UK Rock Charts: # 13, France: # 119 or also Japan Oricon International: # 17.
Feel free to to re-visit the various video clips produced for "At War With Reality":
Further updates on the upcoming album will be revealed soon!
AT THE GATES line-up:
(From left to right on above photo)
Adrian Erlandsson – Drums
Jonas Björler – Bass
Tomas Lindberg – Vocals
Jonas Stålhammar – Guitar
Martin Larsson – Guitar
AT THE GATES online:
Century Media online: