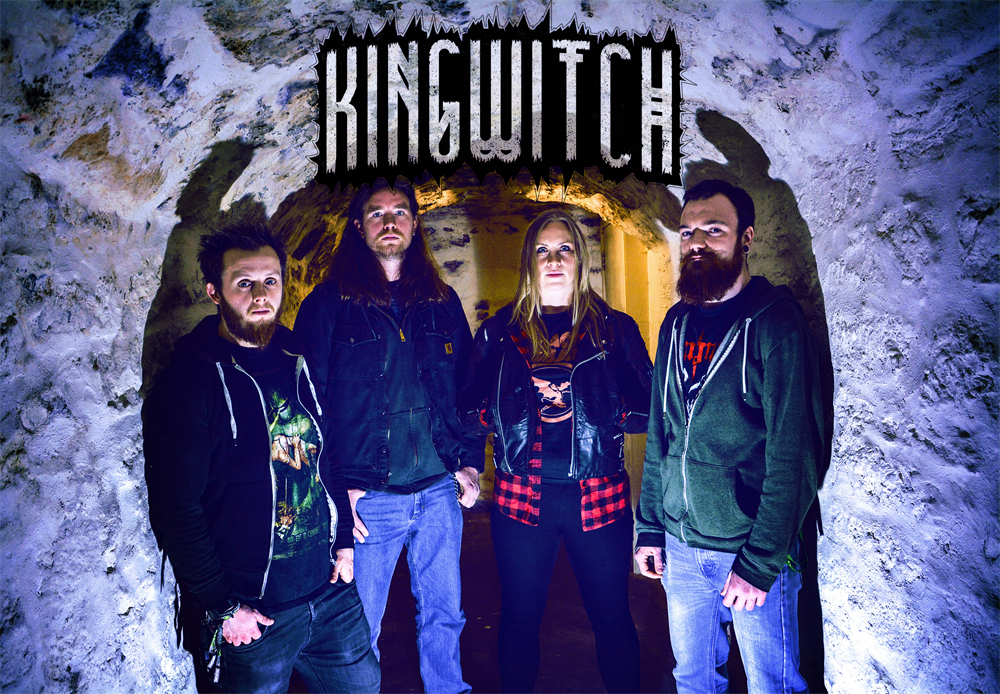 Formed in early 2015 in a dark cavern beneath the streets of old Edinburgh, a lead-heavy brew of old school Metal and the meatiest of 70's classic rock emerges in the form of KING WITCH.
Drawing comparisons ranging from Black Sabbath and Candlemass to Mastodon and High On Fire, the band's debut EP, "Shoulders of Giants" quickly earned them a fanbase and saw them touring the UK and Ireland as well as playing festivals in Europe including the prestigious Sweden Rock Fest.
The powerhouse vocals of Laura Donnelly give KING WITCH an unmistakable sound, while Jamie Gilchrist (guitars), Joe Turner (bass) and Lyle Brown (drums) provide a rock-solid and experienced backbone.
The band's debut album, "Under The Mountain", will be out via Listenable Records scheduled for a February's end release .
It is a record packed with slab-heavy riffs and Joplin-esque vocals that should see the band securing their place in the heavy music scene.
More infos on 'Under The Mountain' coming shortly.
"Best new band / song I have heard in ages. Great playing, cool riffs, awesome vocals and heavy as f**k!!"
(Martin Forssman, Promoter and Vice President, Sweden Rock Festival)
KING WITCH Video Links :
Lucid:
Shoulders Of Giants:
War Pigs (Black Sabbath Cover):
KING WITCH Social Media / Web :