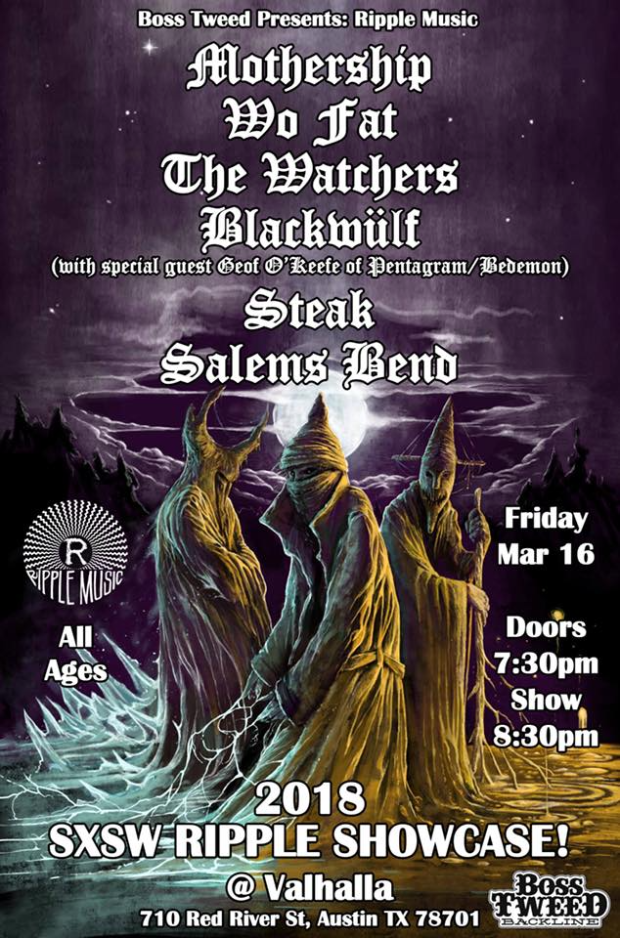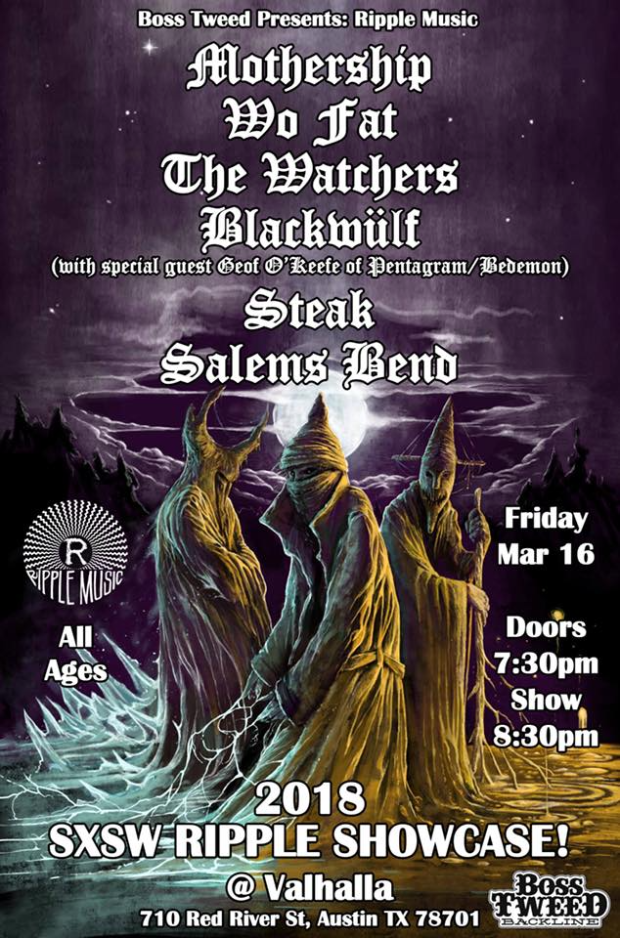 No Badge needed!
$7 at the Door
Date: 16th March 2018
Valhalla (710 Red River Street, Austin TX)
Featuring: Mothership, Wo Fat, The Watchers, Blackwulf (with special guest), Steak, and Salem's Bend
► Play / Embed – Ripple Official SXSW 'Spotify Playlist
Ripple Music is thrilled to announce our first ever, official SXSW Showcase! This year's event is presented in association with Boss Tweed Backline. Six bands will fill the stage at Valhalla on Red River, bringing on some of the very best heavy psych, stoner and doom on the planet.
And be sure not to miss our very special guest, Geof O'Keefe, founding member of Pentagram and Bedemon, who'll storm the stage with Blackwulf, where he'll bring his searing lead guitar to songs off the band's just released new album.
S C H E D U L E:
Doors open 7:30 pm
Salems' Bend
Steak
Blackwulf (with Geof O'Keefe)
The Watchers
Wo Fat
Mothership
D I S C O V E R
Facebook Event:
Download Event Sampler: