So before Thanksgiving I sat down with my pencil and clipboard and began the challenging and arduous task of compiling my Second Annual Top 11 List (remember: Rock 'n' Roll goes to 11, and so does my list!).
After I reached a certain point I just had to put my pencil down…I was running out of eraser.
In the year since I started putting brain to type for The Ripple Effect when a few trusted friends whose opinions I greatly respect, musical and otherwise, suggested my little Top 11 List I'd posted to my Faceyspace thingy would be good Ripple Effect fodder and I said "what the hell, the worst they can tell me is no…"
I have been exposed to a broader spectrum of rifftastic tuneage than perhaps any of my previous trips around the sun. Indeed, 2016 has been a crap year in the sense of heroes of all genres being ripped away from us with some of the remaining vestiges of our childhood wonder and innocence, but 2016 certainly had a riffload of killer music!
So after much ordering and arranging, rearranging, then re-rearranging it dawned on me that I had a real problem:
there was no way I was going to be able to choose just 11 albums because my list of "honorable mentions" was going to be longer than my actual Top 11 List!
What's a Riffcaster to do in such a desperate situation you may ask?… Supersize the list of course!
So welcome to Riffcaster's 2016 Top 25 List!
When it comes to riffs that are packed with groove, nobody comes close to Zed.
Following on the heels of their self-released sophomore effort, 2012's Desperation Blues, Trouble In Eden sees them taking every aspect of their songcraft to a higher level for their first release on Ripple Music.
Anybody that can listen to Trouble In Eden without toe-tapping, air guitaring, or shaking their ass needs to be checked for a pulse.
2)
Angerhead – Fueled By Rage
This year saw one of my favorite Bay Area metal bands finally get (in my opinion) a long overdue label deal, signing to Violent Creek records.
Fueled By Rage contains all of the neck breaking ragers contained in both of Angerhead's two self-released cd EP's, as well as four new songs and a ripping cover of Motorhead's "Iron Fist".
A blend of thrash metal, punk, and hardcore, Fueled By Rage is quite simply a sonic beatdown (apologies to Death Angel for borrowing the title of one of my favorite D.A. songs).
Looking forward to more from these guys soon.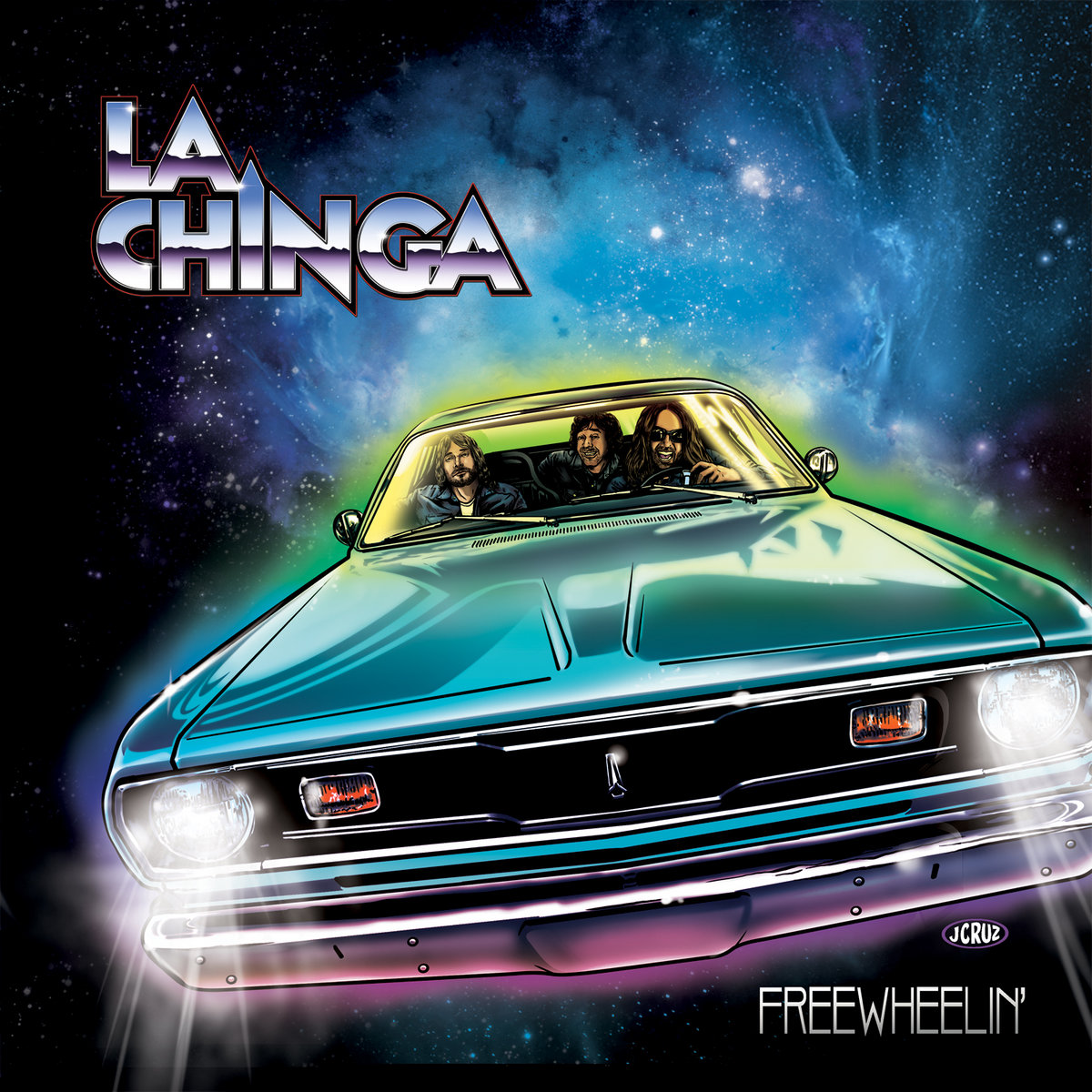 3)
La Chinga – Freewheelin'
In a review I wrote for La Chinga's Freewheelin' I described it as "the kind of album that deserves to be blasted while cruising with your buddies in a '77 Dodge Tradesman shaggin' wagon with mag wheels, bubble windows, and a kickass stereo system."
'Nuff said.
This albums oozes 70's hard rock swagger and is a helluva lot of fun.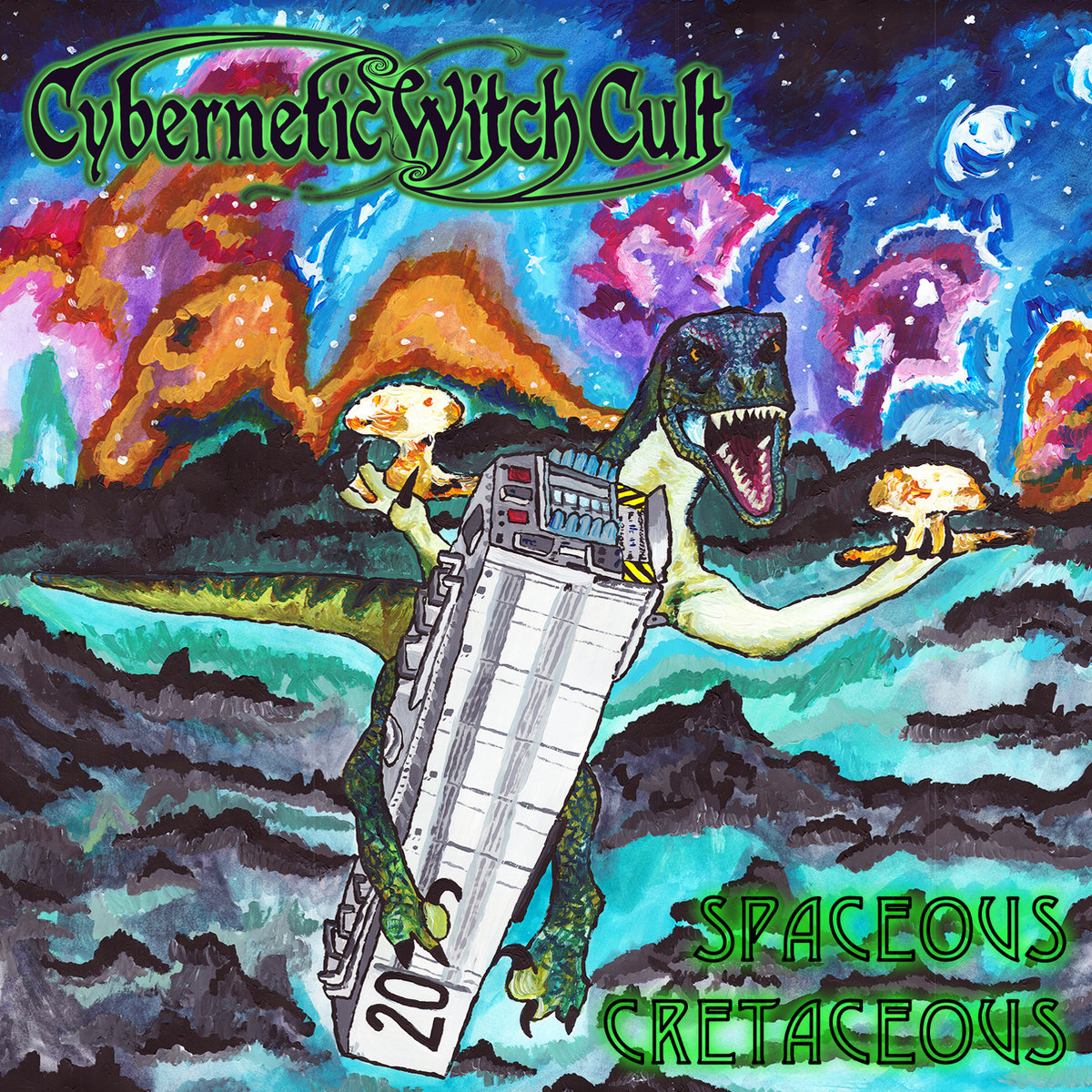 4)
Cybernetic Witch Cult – Spaceous Cretaceous
In reality, Cybernetic Witch Cult's Spaceous Cretaceous is tied with La Chinga's Freewheelin at number 3 but ties are boring so La Chinga won the Riffcaster's coin toss.
No matter, this album is a killer mix of stoner/doom/traditional metal with a huge heap of humor mixed in in the form of pop culture references.
It's hard to listen to without smiling and cracking up whilst continuing to bang your head and it's equally hard not to listen to it multiple times in succession.
The riffs and lyrics are infectious and addictive.
5)
Wo Fat – Midnight Cometh
Need a dose of fuzzed out, groovy, bluesy, heavy as concrete, Texas-sized riffs?
Well, since the new Mothership won't be out until 2017, you'd best get your horns over to Ripple Music and pick up Wo Fat's Midnight Cometh, I guarantee you won't regret it.
6)
Monster Truck – Sittin' Heavy
Continuing the framework laid down on 2013's Furiosity, Monster Truck blessed the rock 'n' roll congregation this year with Sittin' Heavy.
Monster Truck capture that vintage 70's hard bluesy rock vibe as well or better than anybody going today.
Straight up bluesy heavy guitar riffs, solid rhythm section, deliciously classic Hammond B-3 organ, gritty vocals and catchy as hell tunes that keep the toes tapping from start to finish.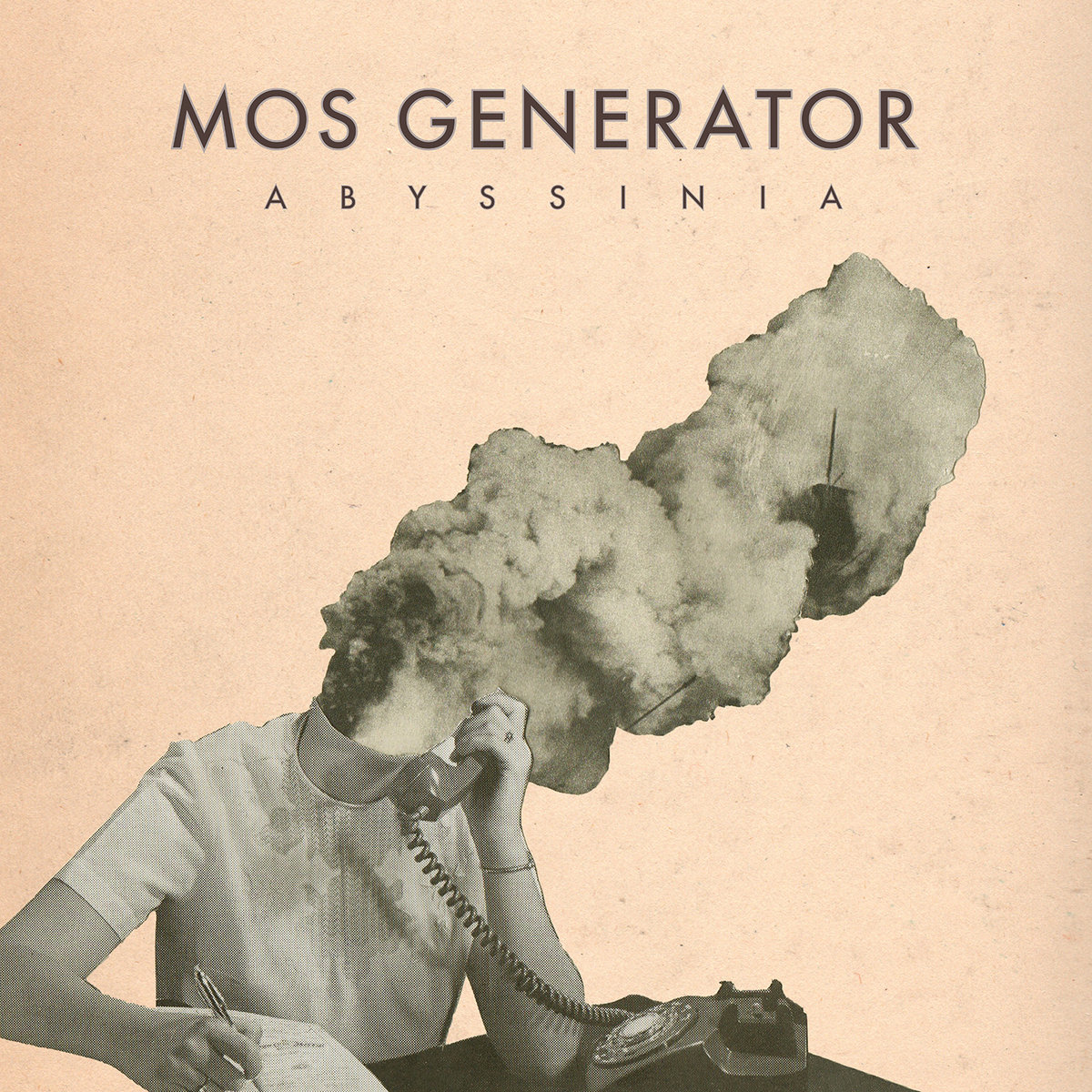 7)
Mos Generator – Abyssinia
Mos Generator main man Tony Reed has his finger on the pulse of 70's and 80's hard rock vibe in a way that few others do, and Abyssinia is no exception.
Fusing elements of previous MG albums, Abyssinia is both a return to form and a continuance of the evolution of a great songwriter and a great band.
If you aren't familiar with Mos Generator, you need to check them out.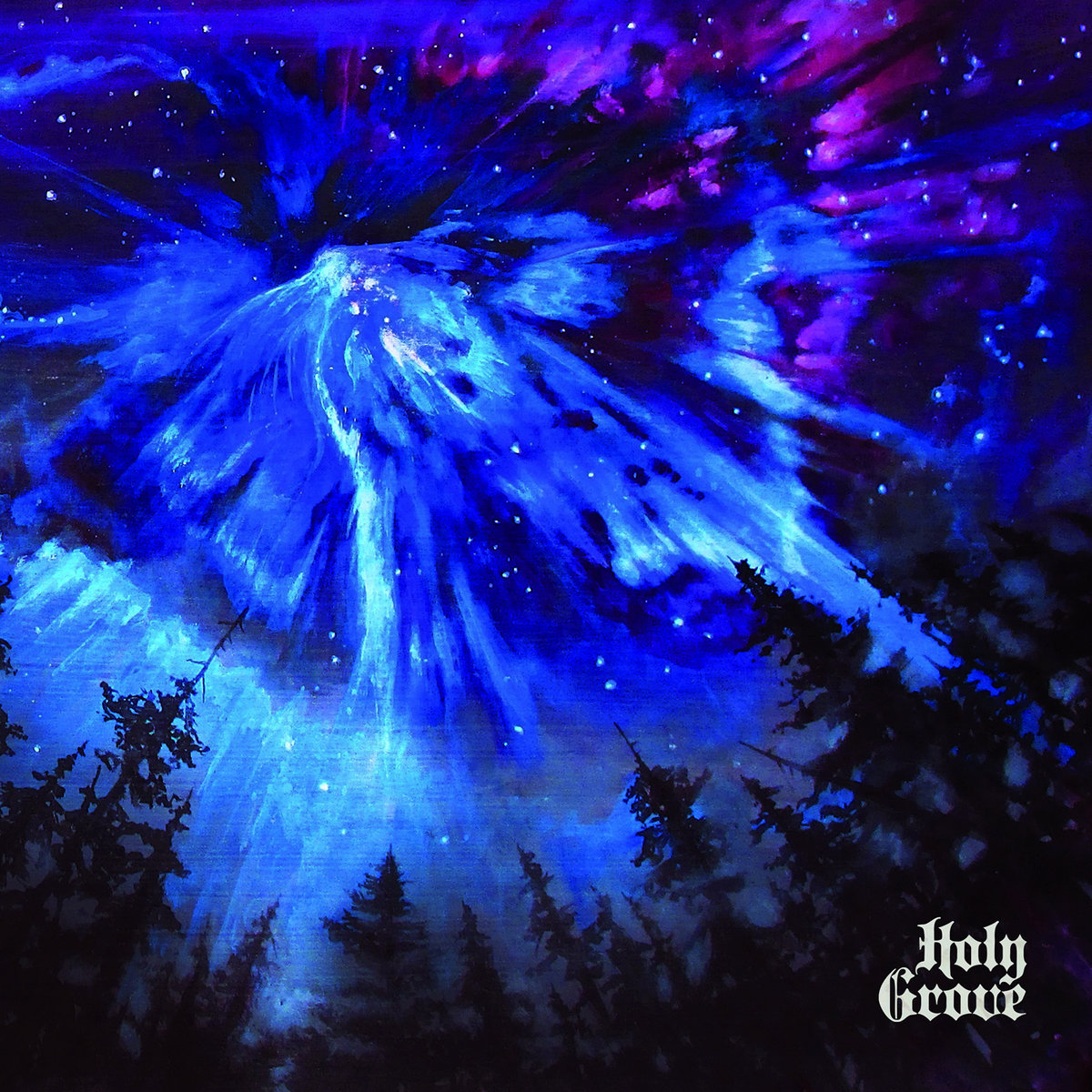 8)
Holy Grove – Holy Grove
There's just something awesome about a strong female rock vocalist singing in front of a heavy band.
Holy Grove's self-titled first album grabs the listener at the first riff then the vocals set the hook to keep them coming back.
Doomy and atmospheric, but rich with melody, Holy Grove is a fantastic debut.
Megadeth returns with perhaps their strongest outing their seminal 1990 shredfest Rust In Peace with Dystopia.
Not to discount other recent solid outings United Abominations and Endgame, but Dystopia sees Dave & Co. with a more polished yet desperate effort.
Highlighted by Dave Mustaine's vocals which are delivered with much more clarity than in recent years, and new sideman Kiko Loureiro's soloing which is inspired to say the least.
10)
Kyng – Breathe In The Water
L.A. heavy rockers Kyng return with another great blend of metal and hard rock with Breathe In The Water.
Riding on the heels of their recent tour opening for Zakk Sabbath and Clutch, look for big things to come from these guys.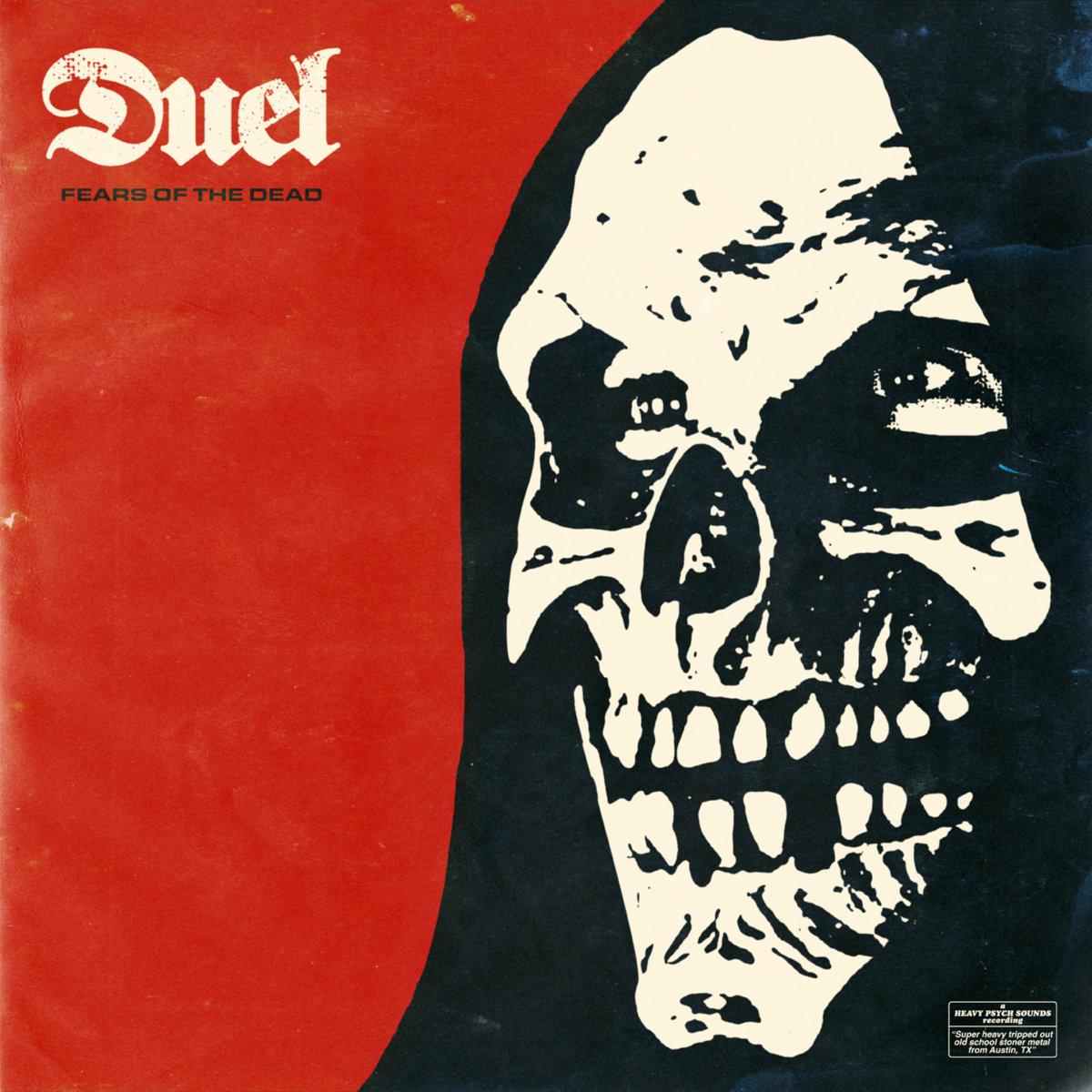 11)
Duel – Fears Of The Dead
I don't know what's in the water down there in Texas, but damn
if there ain't some of the greatest riffs fingers are capable of creating comin from the Lone Star State!
Duel continue down the trail that Wo Fat and Mothership have blazed with their own groovy, gritty style on Fears Of The Dead. Have mercy!
13)
Great Electric Quest – Chapter 1
14)
Crobot – Welcome To Fat City
15)
Valley Of The Sun – Volume Rock
16)
XII Boar – Beyond The Valley Of The Triclops
17)
Fuzz Evil – Fuzz Evil
18)
Svartanatt – Svartanatt
20)
Boudain – Way Of The Hoof
21)
Death Angel – The Evil Divide
22)
Mammoth Weed Wizard Bastard – Y Proffwyd Dwyll
24)
Wasted Theory – Defenders Of The Riff
Honorable Mention
Anthrax – For All Kings
Baroness – Purple
Blood Ceremony – Lord Of Misrule
Red Fang – Only Ghosts
Scorpion Child – Acid Roulette
Not yet acquired
Metallica – Hardwired…To Self Destruct
Testament – Brotherhood Of The Snake