Salem's Bend just may be the surprise Ripple release of the year.
This LA-based band is turning heads across the globe!
First with their sold-out tour with Ripple stalwarts, KIND, and now with the release of their debut album.
If you like 70's protometal, thick and fuzzy, dripping with power and riff, you need to check these guys out.
Borne out of the womb of Sir Lord Baltimore, Buffalo, Bang and others, with a good nod towards modern rocking stoner/doom, Salem's Bend sound like no other.
About to embark on a series of US tours, now's your chance to get in on the ground floor of what will be sure to be one of the buzz bands of 2017.
Vinyl in two versions, the (pictured) All Hallows Limited Edition (only 100) pressed and the Blackest night Edition.
CD's and digital also available (via bandcamp, iTunes, etc.)
Vinyl on sale tomorrow, October 7 at 7am PST.
www.ripple-music.com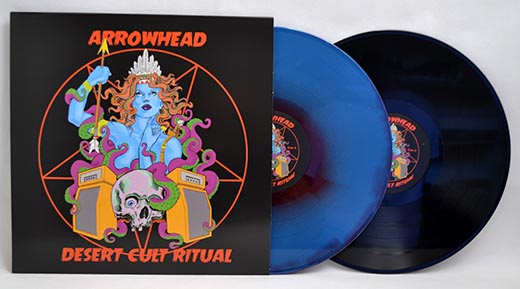 Next up, coming to you October 21st, will be the killer, stoner assault of Australia's Arrowhead.
Their latest album, Desert Cult Ritual, get's it's vinyl (and CD) debut in two Editions, the Blue/Red Desert Moon (limited to 100), and the pure black, Desert Night Editions.
We're jazzed about the power and passion these cats bring their riff-mad fury.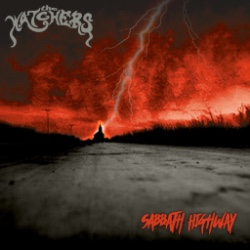 Already garnering huge attention is the debut EP from the "supergroup" The Watchers.
Made up of members of Spiralarms, Orchid, and White Witch Canyon, The Watchers are about to embark on a west coast tour to support their riff-fest debut.
Mean, maniacal and melodic.
If you like stoner metal, you're in for a treat.
Pre-orders on Vinyl and CD's available now!
Finally, there are still a handful of limited edtions Mothership LP's available for the taking.
Solar Flare Edition of Mothership II (pictured, limited to 100), the Starry Cosmos Edition (limited to 100) of Live Over Freak Valley, and the Silver Legacy Edition of their best-selling, Mothership I debut LP.
Once gone, these will be gone with no repress. With the new Mothership LP coming soon, this is your chance catch up with the power that is Mothership.
Trip on the Ship.
www.ripple-music.com