Special Labor Day Sale!
20% off all Second Coming of Heavy LP's remaining in stock!
There aren't many, but a scant few copies of some Chapter Two and Chapter Three Editions remain.
These are limited vinyl and will not be repressed, so if you'd like to get onboard what Metal Nexus Magazine has called, "the brilliant ongoing way to showcase some of the best bands emerging from the music underground," then now's the time.
Multiple versions (in small quantities) remain, with music by Bonehawk, Kingnomad, Red Desert and Supervoid.
Spend your Labor Day by celebrating your day to relax with some seriously good heavy tunes.
www.ripple-music.com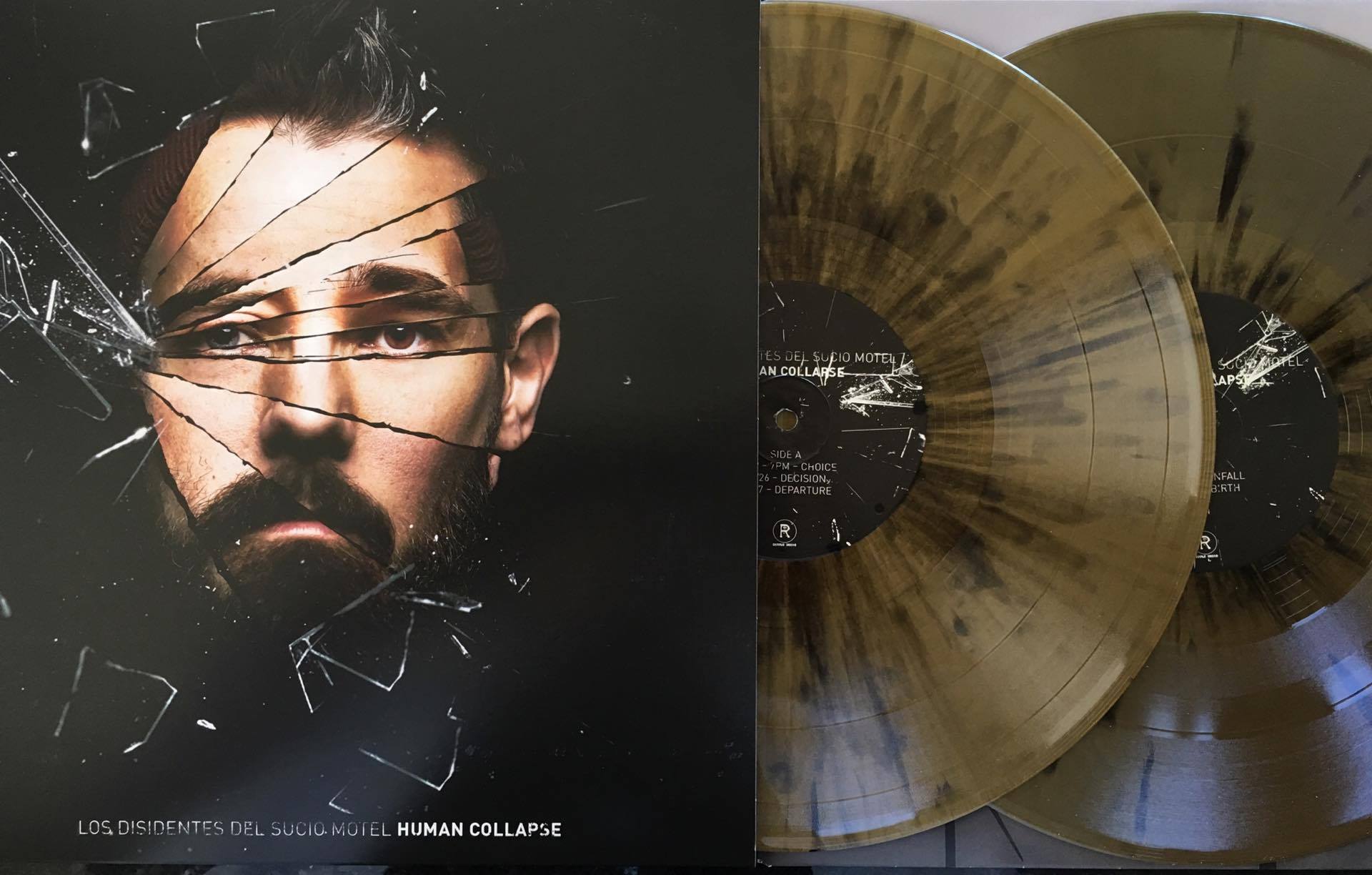 Next up on this very busy year of Ripple madness, is the brand new 2xLP album by Los Disidentes del Sucio Motel.
Specially mastered at 45 RPM for best sound quality this album is getting amazing press, and just may be the heaviest album Ripple has ever released.
As Stoner King says, "Human Collapse" sees the transformation from punky desert urchins to post-rock sludge monsters come to completion. Darker, both musically and lyrically, than previous albums "Human Collapse" is an exhilarating listen, if not a little disturbing in places, and shows a band willing and unafraid to throw caution to the wind and take a few chances.and having taken those chances..then pull them off!" Coming Sept 9th on Limited 2x Gold splattered Vinyl, Limited 2x Black Vinyl, CD and digital.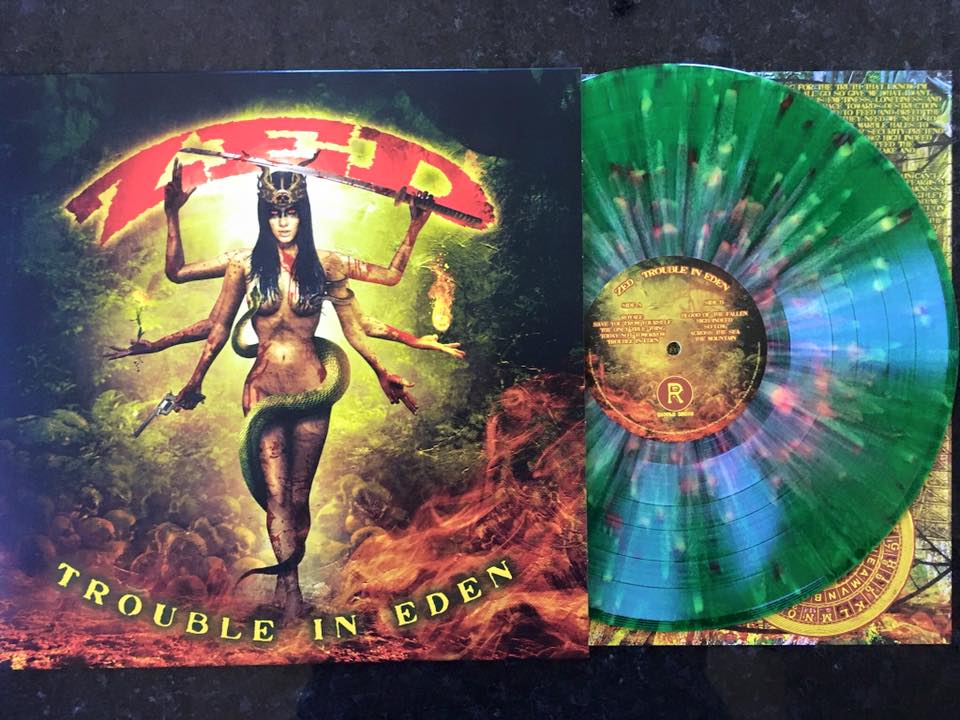 Speaking of albums getting amazing reviews!
ZED's new release, Trouble in Eden is turning heads and opening ears around the world.
Atom Heart Mother says, "this record is great heavy stoner rock music played with confidence, by a band that are getting bigger and better. Absolutely recommended."
And it's no lie, seems everything about this album finds the band bigger and better than ever before.
A few copies of the limited tri-colored vinyl remain, but they're going fast.
Check them out for yourself on
this video
, then pop over to
www.ripple-music.com
to grab your copy before they're gone.
Truly, if you like heavy riffing, bluesy vibe, emotive singing and kickass songwriting, you won't be disappointed.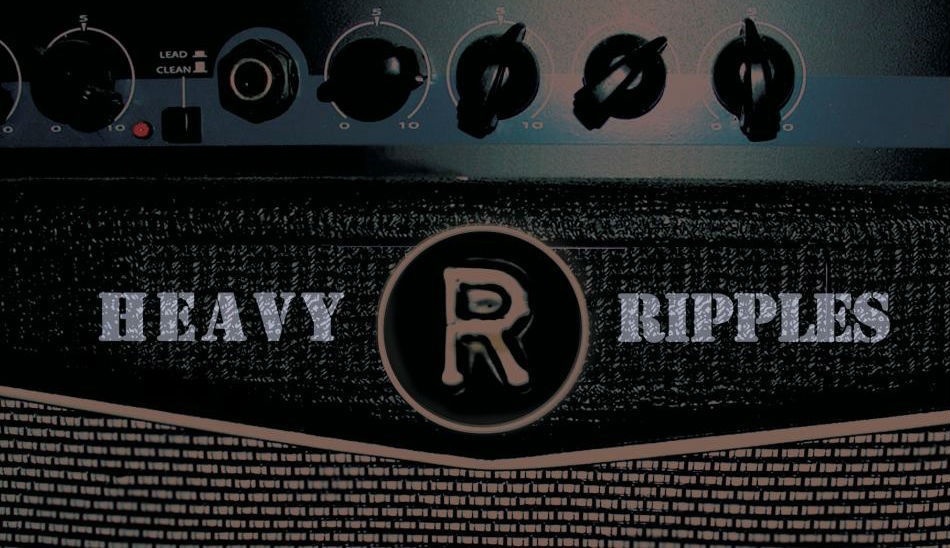 Finally, we need to tell you about new goodies at the ever-growing storeroom of Heavy Ripple Distribution.
New heavy vinyl and CD's from Twin Earth Records, (including the long-awaited BUS) album, plus new stuff coming from Jex Thoth, Argonauta Records, DHU Records,Ozium Records and more.
As opposed to some "other" Heavy sites, Heavy Ripples is a not-for-profit distro existing purely to get the music out there, so please help support the "Music First" revolution.
Share the news, the link and pop on over and find something that hits your sweet spot.
www.heavyripples.bigcartel.com