It's time to party!! Join Ripple as we celebrate the amazing year that has been 2016 for the Texan rockers, Mothership. A sold out European tour, US tour, Sturgis, Psycho Las Vegas, and more!.
There's been no end to the accolades these guys have earned and the legions of fans that have climbed onto the Mothership.
So in their honor, we're declaring the rest of September, Mothership Month, and man, have we got the party goods for you.
Sale starts Friday September 16th at 7 am PST.
​Here's the rundown!
1) An original Mothership I test press.
One of only five ever pressed!!
2) An original Mothership "Live over Freak Valley" Test -- one of five ever pressed!!
3) New limited "Solar Flare" Edition of Mothership II -- only 100 pressed!
4) New limited "Starry Cosmos" Edition of Mothership Live Over Freak Valley -- only 100 pressed!
5)Silver Legacy Mothership I limited Edition, limited to 100 with silver vinyl and silver foil embossed cover.
First up is this beaut, the "Solar Flare" Edition of Mothership II.
Because of the band's kickstarter, very few copies of the original "Cosmic" Limited Edition were made available for general sale, so few fans got them.
So this is the first Limited Edition of II to get a regular release. An amazing album containing many Motheship show staples, like "Hot Smoke and Heavy Blues", the "Solar Flare" is purple and yellow to play off the amazing art by EZ.
Full gatefold LP with amazing inner art.
Limited to 100 with no repress.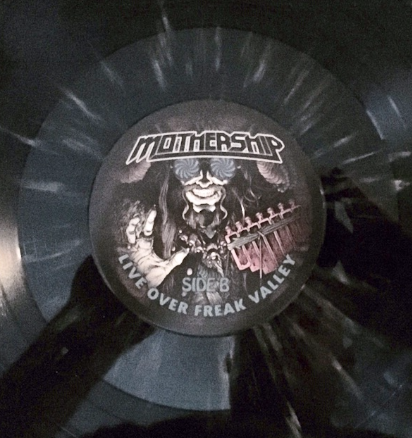 Next up is this gorgeous slab, the "Starry Cosmos" Limited Edition of Mothership "Live Over Freak Valley."
Some have called this album THE defining live album of the new wave of underground heavy music and we won't disagree.
A stellar performance from the band, here captured on black and white/silver splattered vinyl, designed to look like the milky way of stars against a sea of space black.
What better way could there be to ride the Motheship?
Limited to 100 with no repress.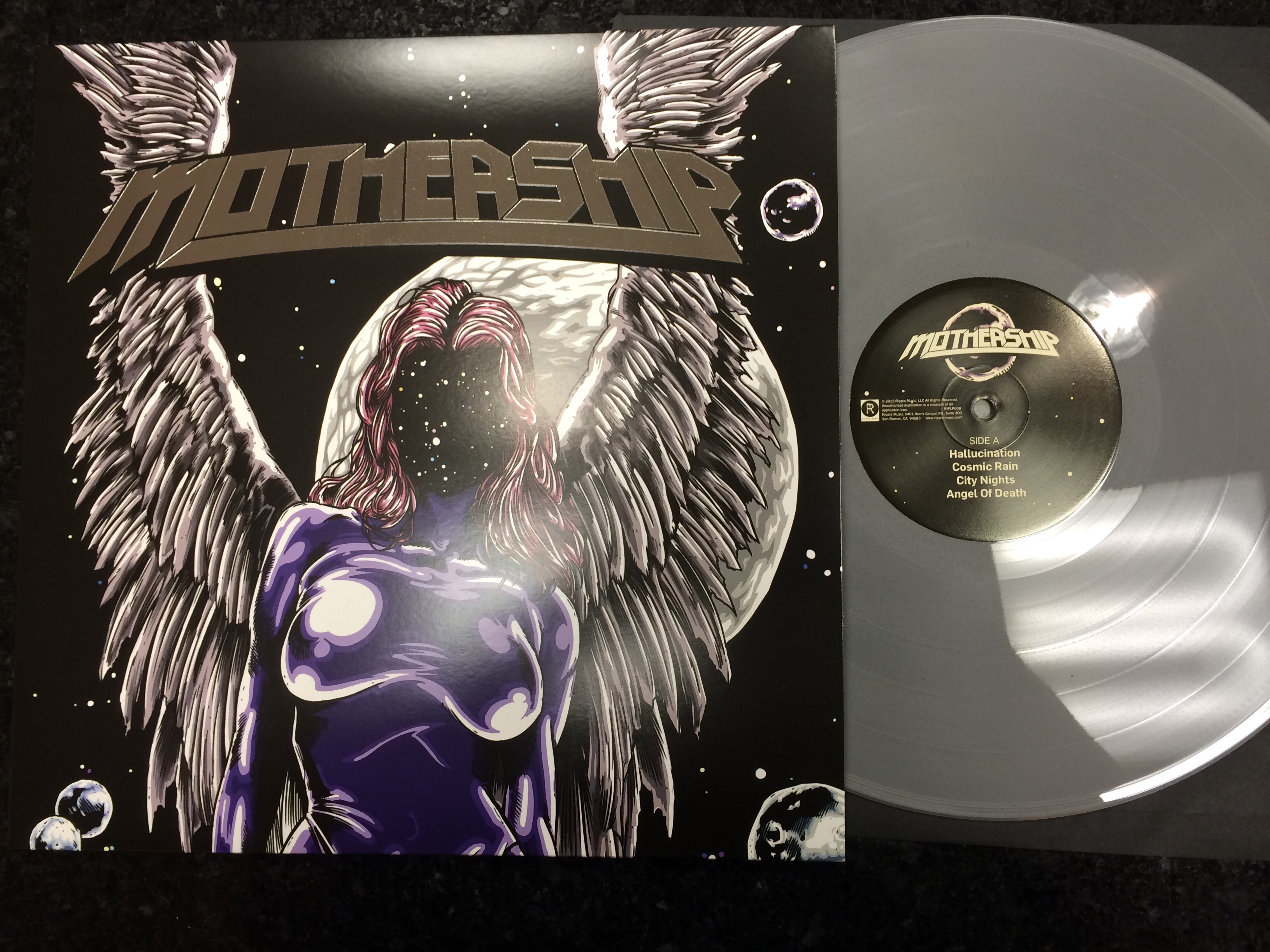 The "Silver Legacy" Edition of the band's stunning debut album was pressed on silver vinyl with Silver Foil Embossed cover.
Originally released to coincide with the band earning a true Indy Silver Record for 5,000 copies pressed, a few copies remain in the shop and will be gobbled up quickly.
This is anticipated to be the last limited version of the debut Mothership ever, so once they're gone, they're gone.
Jump over to
www.ripple-music.com
to find all the Mothership goodies and hurry, none of these, particularly the test pressings will last very long.
Time to Trip on the Ship!