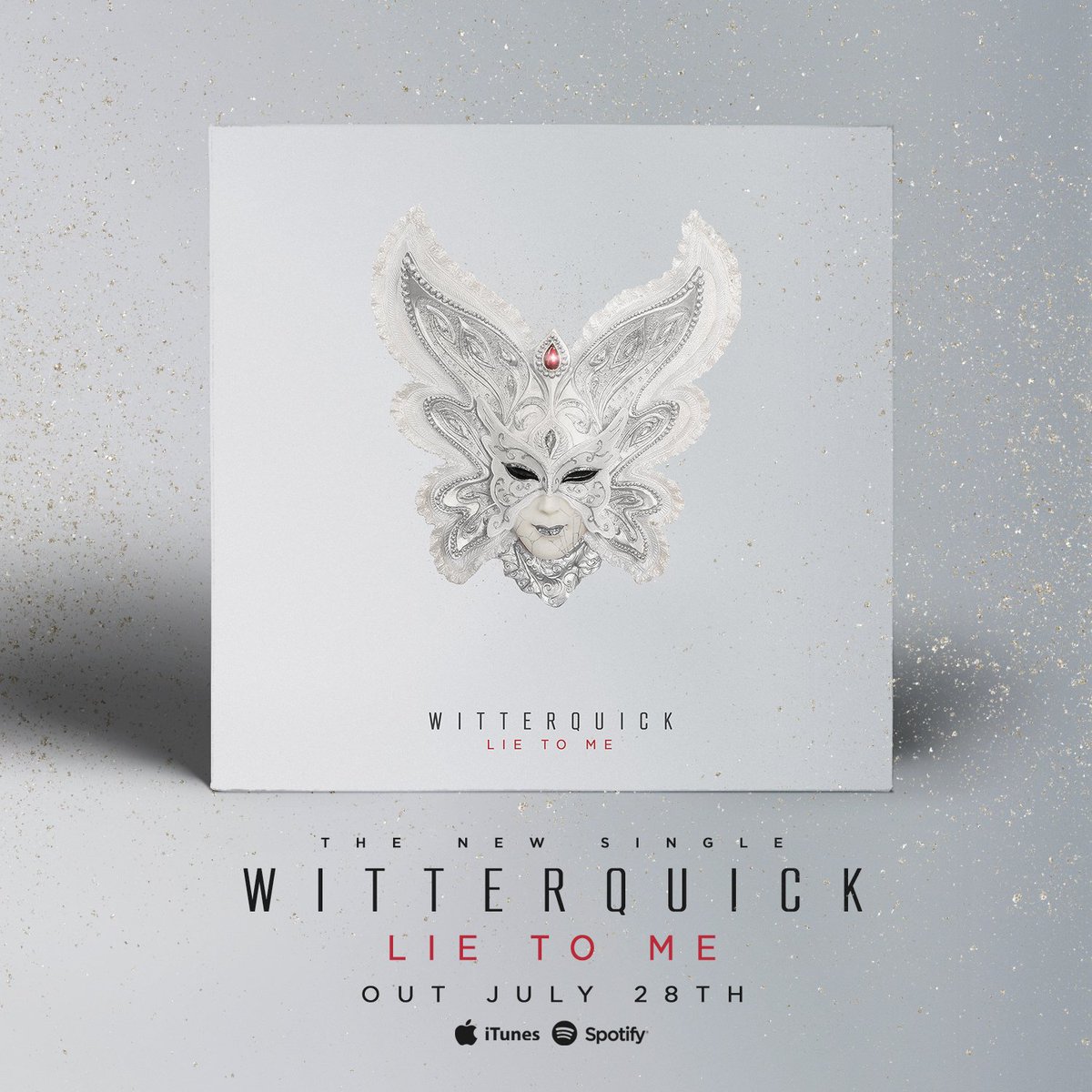 Epic new British rock…full of big Mallory Knox and Young Guns style music"– Rock Sound
"Their rousing brand of pop-rock rivals any of their more experienced UK counterparts…crammed with the sort of dreamy, melodic anthems you'd expect from a band much further into their career" – Kerrang! Magazine
Highly regarded British rock quintet WITTERQUICK continue their ascent with the release of their immersing new video single, Lie To Me, which lands in stores on Friday 28th July. With UK tour dates confirmed to support the release, WITTERQUICK will blow up this Summer.
Over the last year, rock newcomers WITTERQUICK have emerged as one of the UK's hottest new bands following the popular release of their singles (Soldiers, Rise, and Hiding Place), a sold-out UK tour with fellow rockers Nothing But Thieves, and piquing with their debut EP, Beneath the Spinning Lights, which saw them achieve UK chart success (alt chart #9, album chart #35), TV, and major radio play.
With growing support from fans in the media, the Exeter rock outfit have, to date, racked up song of the week titles from Kerrang! and BBC Introducing and plays from Virgin Radio's Kate Lawler, Radio 1's Huw Stephens, and Kerrang! Radio's Alex Baker and Johnny Doom, as well as pinning down artist of the week in Kerrang! Magazine / TV. Without doubt, WITTERQUICK are proving themselves to be one of the UK's most promising new acts.
The five-some now release their explosive new single, Lie To Me, which sees the rising rockers work once more with esteemed producer Romesh Dodangoda (Bring Me the Horizon, Lower Than Atlantis, Twin Atlantic). The single is another slab of majestic ultra-hooky rock that's just destined for the radio waves. With a new EP penned for the Autumn and another run of UK shows confirmed for July, nothing can stop this band from becoming one of the major players within the vibrant UK music scene.