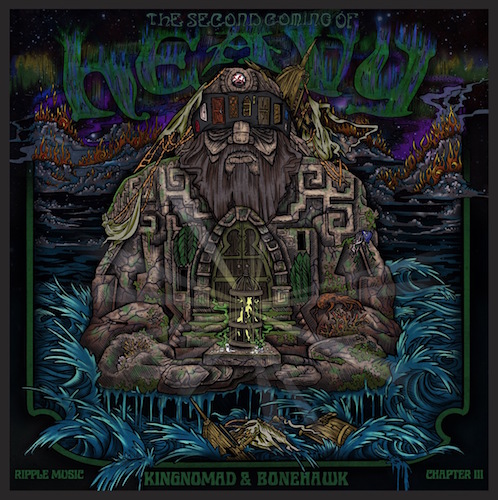 Already recognised as one of the world's leading purveyors of Rock 'n' Roll, Stoner, Doom and Heavy Psych, Ripple Music upped the ante in 2015 with the arrival of one of the year's most ambitious projects, The Second Coming Of Heavy.

Serving as an ongoing showcase for some of the best and heaviest bands emerging from the underground, each instalment shines a light on those worthy of your attention. Consisting of one, 12" slab of multicoloured vinyl with full colour sleeves and inserts, the series is designed to be saved and treasured, like a fine anthology of books. So much so, when the albums are filed next to each other, the complete collection of aligned spines forms a mind-blowing image direct from the underground.

Following on from the series' first instalment released last summer featuring Geezer and Borracho, and February's Chapter II's split between Supervoid and Red Desert, the latest chapter, released this June offers up new music from hard hitting Michigan quartet BoneHawk and Sweden's Kingnomad.

The Second Coming Of Heavy; Chapter III will get an official vinyl release on 24th June 2016 and is limited to 300 copies in three alternative versions (100 of each) – The Resurrection Edition, The Risen OBI and The Ascension Edition. Vinyl can be found at www.ripple-music.com

Stream and share BoneHawk's The Scout' here and King Nomad's 'Lucifer Is Dead' here.

BoneHawk – The story of BoneHawk is one that started as early as third grade, in an unassuming Kalamazoo school, where guitarist/vocalist Matt Helt and guitarist Chad Houts first met and bonded instantly over a shared appreciation of video games, pizza, poster girls and rock and roll. As the years passed by with each feeding the other on a steady diet of thrash metal and classic rock, the duo decided to put together something that paid homage to the heavy riffs they discovered as teens growing up in the mid 90s, specifically, that beguiling breed of heavy rock directly influenced by the mighty Black Sabbath.

Kingnomad – Originally formed in January 2014 out of a small northern town in Sweden by best friends Mr.Jay and Marcus, Kingnomad pride themselves on an endless provision of of occult psychedelic streams and 70s doom rock in the Lovecraftian mould. Later joined down in the basement (the band's "Doom Room") by Andreas on drums and Maximilian on bass, the Swedish quartet's first effort was 'Lucifer Is Dead' included here for the first time on Ripple Music's The Second Coming Of Heavy; Chapter III.
Praise for Ripple Music's The Second Coming Of Heavy vinyl series:
"Ripple Music is fast becoming the label of choice for good old fashioned heavy metal. They have released some great albums over the past twelve months, their latest being this split release featuring Supervoid and Red Desert […] two great bands and another great release from Ripple."
Martin Howell, Powerplay Magazine
"I've long thought that The Second Coming Of Heavy series was one of the coolest things happening among a flock of cool things that Ripple Music has going on. The latest submission to this series, appropriately titled The Second Coming Of Heavy: Chapter 2 is a split between Supervoid and Red Desert. Featuring the fuzzed out tones that make so much of this classic rock and roll stuff so worthwhile, these two bands prove that they both deserve a place in a scene crowded by posers and chumps."
Matt Bacon, Two Guys Metal Reviews
"Ripple Music believes we are in the midst of a heavy rock renaissance. Two editions deep, they've already highlighted a range of styles and a swath of acts from around different regions of the US brought together by their varied takes on what it means to be heavy. There's a lot of ground to cover, and the project remains ambitious, but taking it one LP at a time, there seems to be nothing keeping the label from continuing this exploration and enlightening listeners as they go."
JJ Koczan, The Obelisk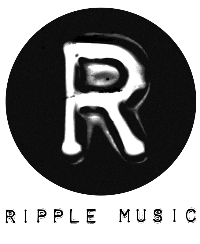 California's Ripple Music is widely recognized as one of the world's leading record labels for heavy rock, Stoner, Doom, Heavy Psych and lost 70's acid rock. You can find all their bands at www.ripple-music.com and www.ripplemusic.bandcamp.com.