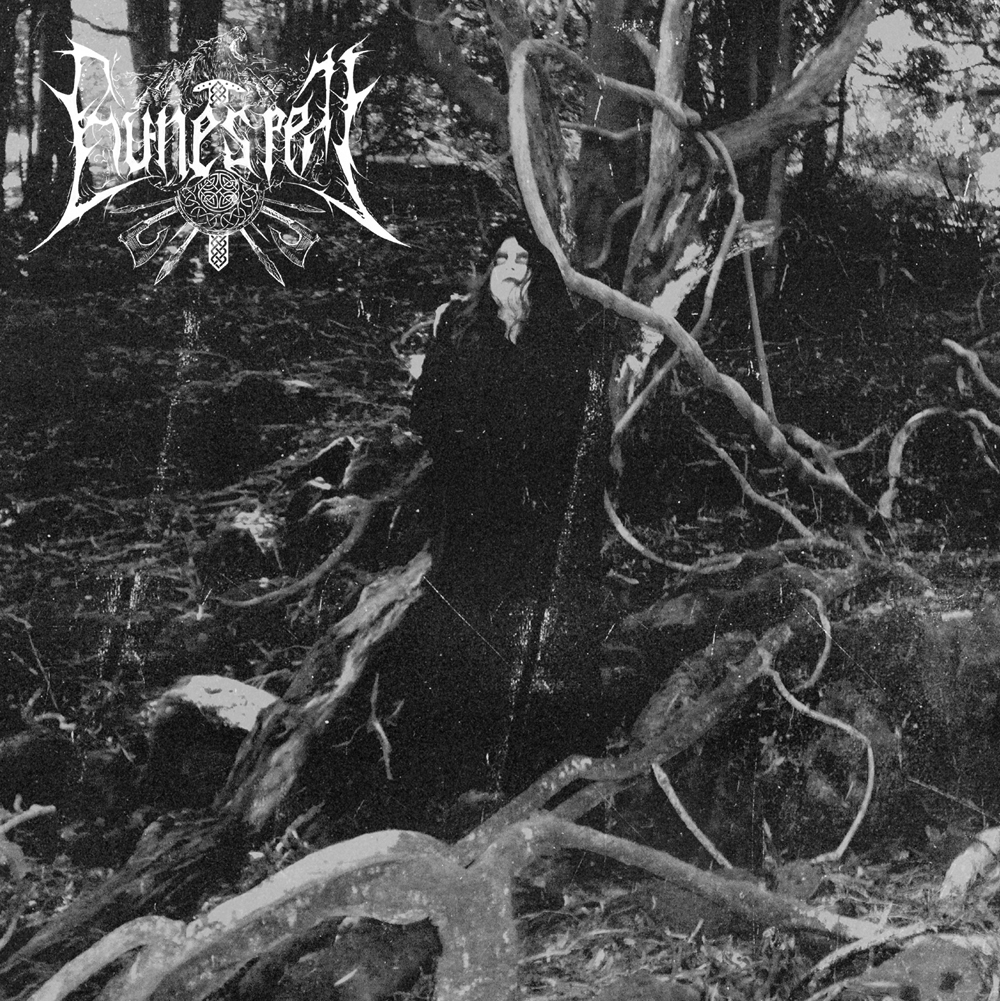 IRON BONEHEAD PRODUCTIONS is proud to present RUNESPELL's highly anticipated debut album, Unhallowed Blood Oath, on CD and vinyl LP formats. Hailing from the shit-hot true Australian black metal scene, RUNESPELL is the work of one Nightwolf, considered by those in the know to be arguably the busiest man in OZBM, maintaining as he does the equally prolific Eternum and Blood Stronghold. While bearing aesthetic similarities to those two bands - this is the purest, most mystical black metal after all - RUNESPELL is a majestic rumination on the mysteries of war and bloodshed, vengeance and valor, memory and destiny. Nightwolf handily accomplished that earlier this year with the debut demo Aeons of Ancient Blood, but now, once again in bloodpact with IRON BONEHEAD, RUNESPELL rises for its grandest strike in Unhallowed Blood Oath.
Maintaining the same exemplary standards in songwriting and execution, here on Unhallowed Blood Oath, the passion and prowess by which Nightwolf guides RUNESPELL have somehow multiplied tenfold. This is black metal deeply steeped in early '90s classicism, be it from Scandinavia or France or particularly Poland - again, no sea change there - but to take source material, especially the sort that's been so widely replicated year after year, and both handily challenge those classics AND resound like an era-relevant relic is no mean feat. In fact, it requires dedication and sacrifice - spiritually, above all, as well as physically - and those are in no short supply across Unhallowed Blood Oath; not for nothing is the album titled that. The seven tracks comprising the record feel strangely far more epic than the compact running-time of 37 minutes suggest, and yet within that mesmerizing maelstrom of alternately grim/gorgeous frequencies lies profound truths, flickering refractions of times distant and as yet lived, of black metal wielded as weapon, totem, and portal simultaneously.
Partake in RUNESPELL's Unhallowed Blood Oath or be banished: there is only one choice.
MORE INFO: